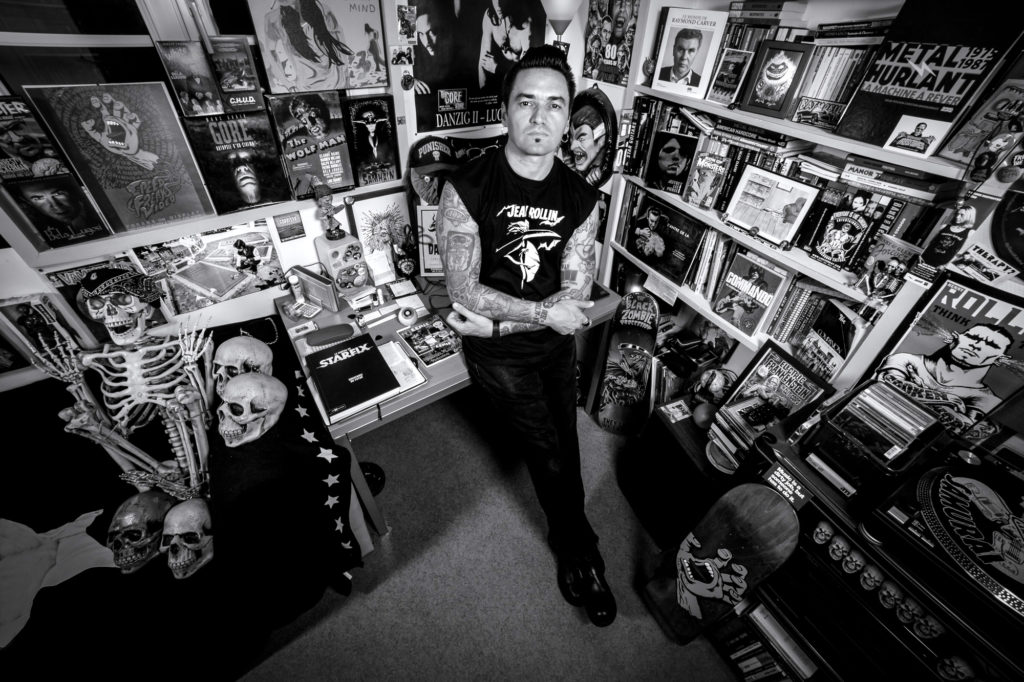 Musicien (guitariste / bassiste), auteur, rédacteur/pigiste/collaborateur dans la presse musicale et culturelle, éditeur de fanzines depuis 25 ans, animateur de podcasts (Now It's Dark! pendant 10 ans, puis The Proximity Effect), co-programmateur du SINISTER CINÉ CLUB, organisateur de concerts, et peut-être deux ou trois choses encore…

Toujours en mouvement, suant et grimaçant, jurant et rouspétant, le gars a de l'énergie à revendre. Mais pas à n'importe quel prix. Touilleur de la culture souterraine au sens large (tant musicale, littéraire que cinématographique), il suit à la lettre les préceptes d'une punkitude organisée et éclectique, d'une rockitude référencée et généreuse. Forçat de la culture underground, indépendante et DIY, il fait de ces trois adjectifs –Actif, Créatif et Productif– une véritable philosophie de vie.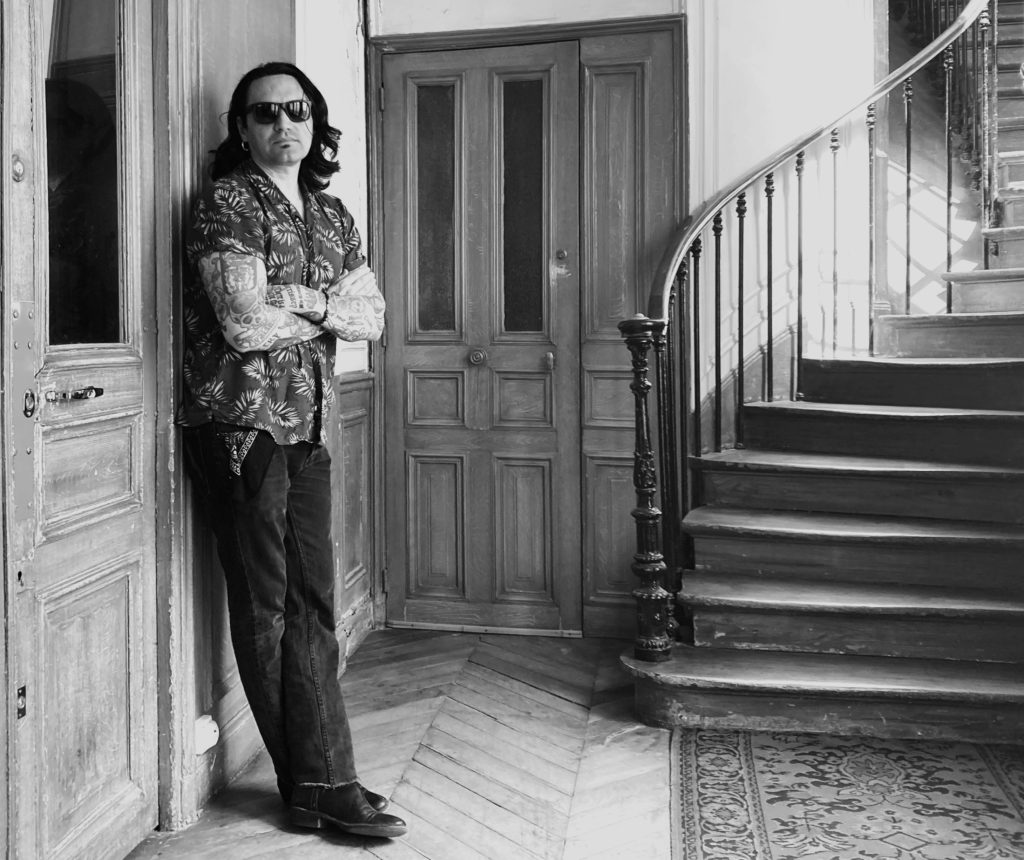 Nasty Samy écume les scènes françaises et européennes depuis vingt-cinq ans. Avec environ 1400 concerts accrochés aux chaussettes, et déjà englué dans une discographie chaotique et vertigineuse (pas loin de 30 albums à son actif, sans compter les splits, les compilations, les singles, etc.) , il ne compte pas freiner la cadence…
Depuis 1997, il a joué de la guitare ou de la basse dans SECOND RATE, HAWAII SAMURAI, THE BLACK ZOMBIE PROCESSION, HELLBATS, DUMBELL (usa), CAB DRIVER STORIES, TEENAGE RENEGADE (et sa version acoustique TEENAGE MIXTAPE), LOST COWBOY HEROES, THE LAST BRIGADE, SIMON CHAINSAW (australie), DEMON VENDETTA, PRISONLIFE et PERMANENT RUST, avec lesquels il a enregistré quantité d'albums (CD/LP/K7/Digital), de EP's, de splits, de singles, sortis sur divers labels français et/ou européens.
Il a également collaboré, occasionnellement et ponctuellement, sur scène uniquement, avec BILLY GAZ STATION et SCOTT 'DELUXE' DRAKE (usa, ex-The Humpers).
Du Punk Rock mélodique au pur Rock'n'Roll vintage, de la Surf Music au Metal Crossover, du Hardcore puissant à la Folk (et autres dérivés acoustiques), du Heavy Rock à la Power Pop Grungy à grosses guitares, sa vision de la musique est éclatée, uniquement guidée par la passion qu'il porte à toute cette musique qui l'a bercé durant son adolescence, ainsi que la culture populaire des années 80 et 90.

Influencé par la littérature (populaire – de fond de tiroir -, mais aussi son versant plus classique), les vieux comic books et les romans graphiques, la culture bis et d'exploitation dans ce qu'elle a de plus généreuse et érudite, et bien sûr par le cinéma (à travers une cinéphilie vorace, éclectique et décomplexée), son univers musical (et graphique!) est toujours un reflet de la passion et du respect qu'il porte à ses vertes années, ainsi qu'à tous ses héros, réels ou imaginaires, qu'il arbore fièrement sur ses T-shirts.

Véritable électron libre dans cette scène française indépendante souvent caricaturale, boulimique radical, workaholic à la limite de la pathologie, il ne s'inscrit nulle part, fuit l'entre-soi des pseudos mouvances alternatives souterraines, se tient à bonne distance des chapelles musicales aux goûts étriqués, se méfie des mouvements culturels claniques, abhorre l'air du temps, et n'en fait qu'à sa (mauvaise) tête.
---
---
BIBLIOGRAPHIE :
• Never give up – Didier Balducci (Entretiens avec Sam Guillerand), 2023, Chaque Jour comme un Dimanche Editions.
• Rock the Citadelle — Une histoire orale et visuelle du rock et des cultures alternatives
à Besançon, de la fin des années 1970 à nos jours – Récits et profils, 2023, Mediapop
Éditions.
• En attendant le dernier soupir de ma génération, 2022, Nineteen Something
• Hey You! — Une histoire orale des Burning Heads (coécrit avec Guillaume Gwardeath),
2020, Metro Beach.
• Enjoy the Violence — Une histoire orale des origines de la scène thrash/death en
France (coécrit avec Jérémie Grima), 2018, Zone 52 Editions.
• Continental Divide — Le Carnet de route (6 mois de road trip à travers les états-Unis),
2012, Kicking Books / Some Produkt / I Hate People.

Contributions :
• Zone 52 – Nouvelles de la Zone 52 (ouvrage collectif, nouvelles), 2019, Zone 52 Editions.
• Au Nom de la Loi – 20 sentences autour du groupe Les Sheriff (ouvrage collectif, nouvelles) (préface), 2019, Kicking Books.
• Heca-Tomb de Zaroff (roman) (postface), 2017, Zone 52 Editions.
• Gore – Dissection d'une Collection de David Didelot (chroniques + interview), 2014, Artus Editions. (réédité en 2023, en version augmentée chez Editions Faute de Frappe)
Direction d'ouvrages :
• Le Fracas d'une Vague : Nouvelles – Poèmes – Entretien de Mark SaFranko, 2019
Kicking Books
• Explosions Textiles — Mon premier T-shirt de groupe, 2014 Kicking Books
• How to become a successful loser, biographie de Kevin K (+ co-traduction) , 2008 Kicking Books


NOUVEAUTES :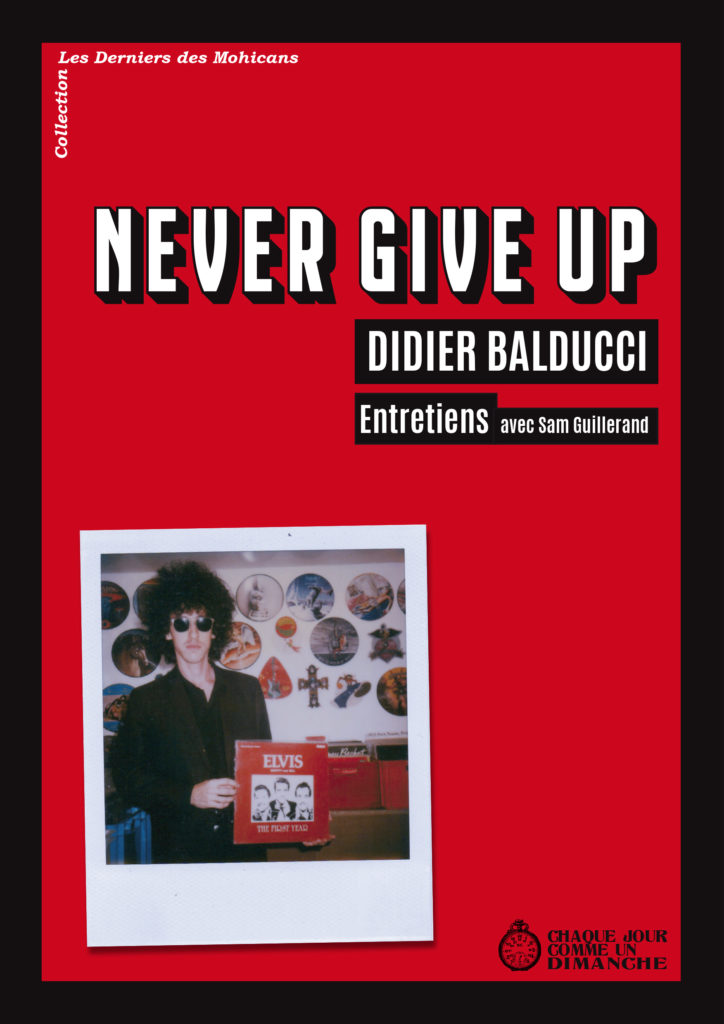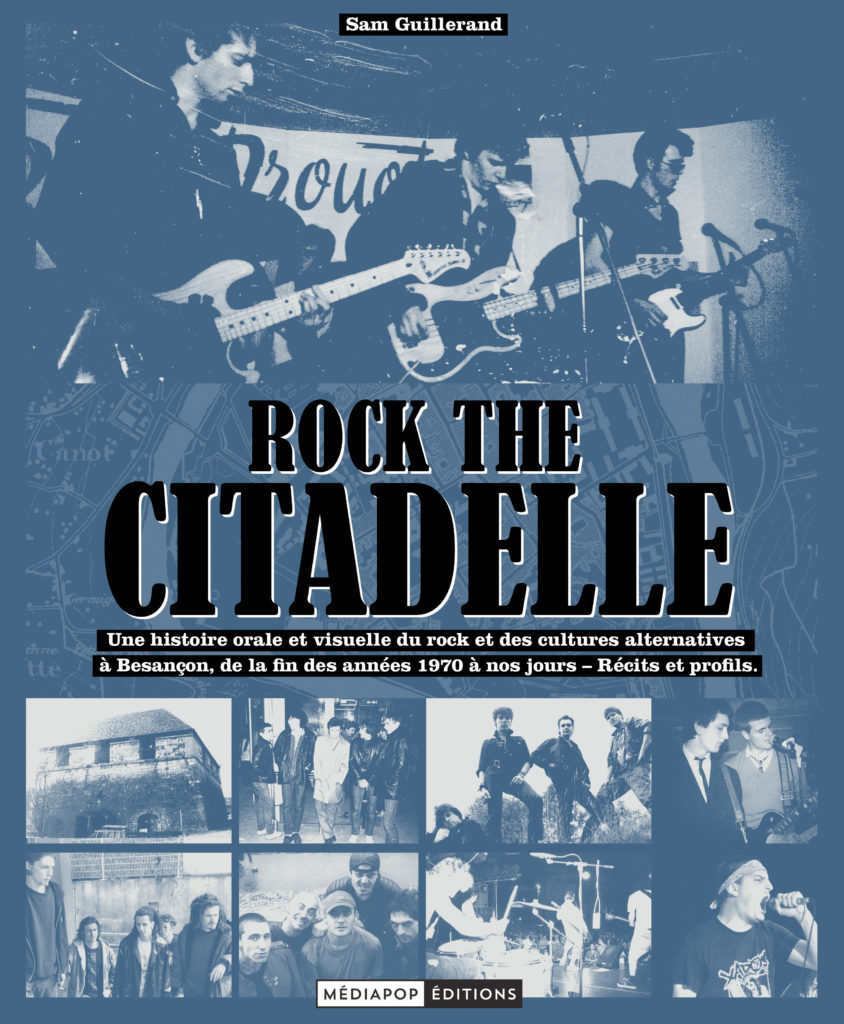 BACK CATALOGUE :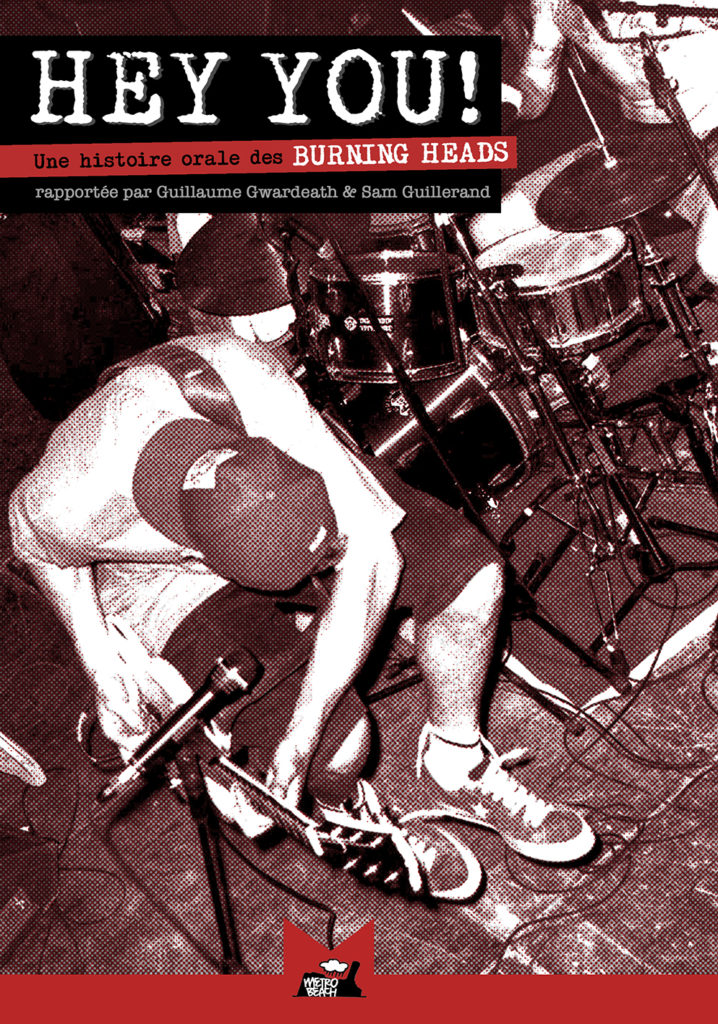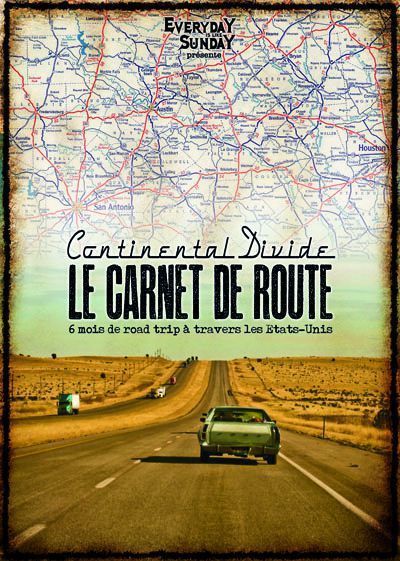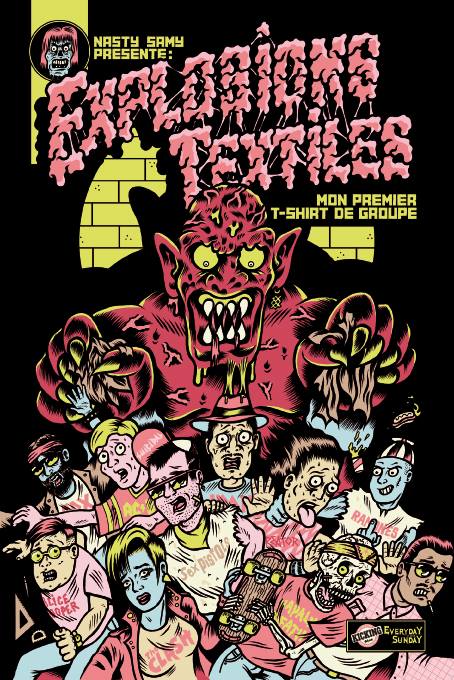 ---
FANZINOGRAPHIE :
Still ill (2021, format A5, 1 numéro) ; littérature/bd/cinéma/musique – chroniques, textes et interviews
Maladjusted (2019, format A4 magazine/pro zine, 1 numéro) littérature/bd/cinéma/musique – chroniques, textes et interviews
Everyday is like Sunday (de 2006 à 2018, 8 numéros, format A4 magazine/pro zine) ; dédié à la culture bis et horrifique : un pavé constitué de chroniques musicales et ciné, d'interviews, de dossiers, de colonnes personnelles et de billets d'humeur.
Shoot to Kill (or don't shoot at all) (2011-2012, format A 5, 2 numéros) ; littérature/bd/cinéma/musique – chroniques, textes et interviews
Teenage Diaries (2008-2009, format A4, en français et anglais, 2 numéros)
There's a place in hell for me and my friends (2001, format A5, 1 numéro) ; littérature/bd/cinéma/musique – chroniques, textes et interviews
Unwell news-letter (1998-2000 ; format variable A6 ou A5, 2 numéros)
Contributions :
Rëquiëm, Zone 52, Mixtape, Cathodic Overdose, La Fraîcheur des Cafards, Slime Zine, Kerosene.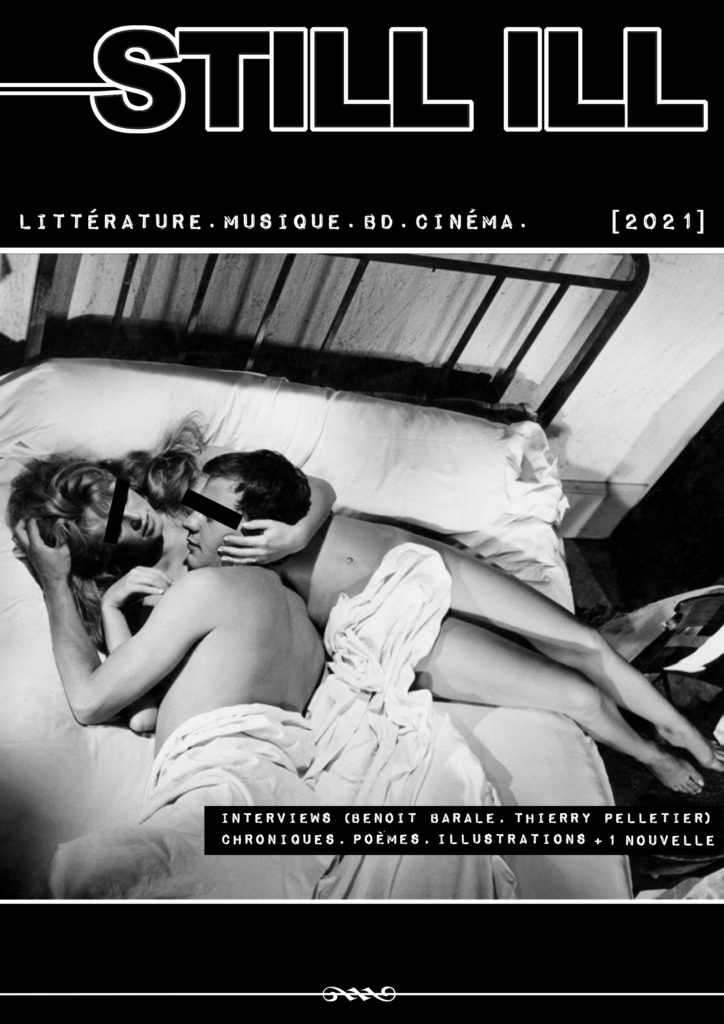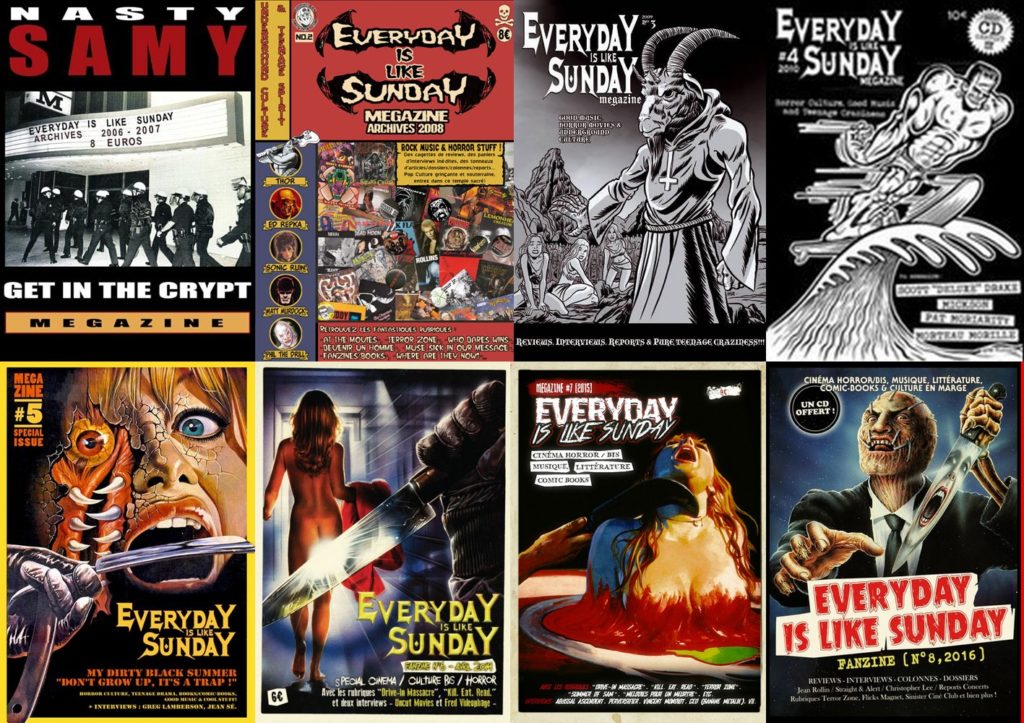 ---
---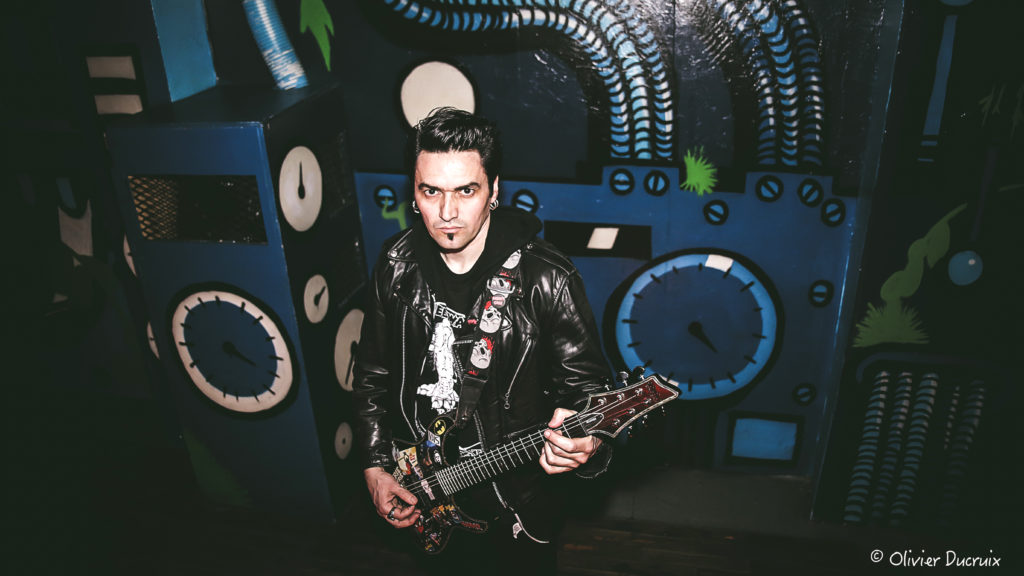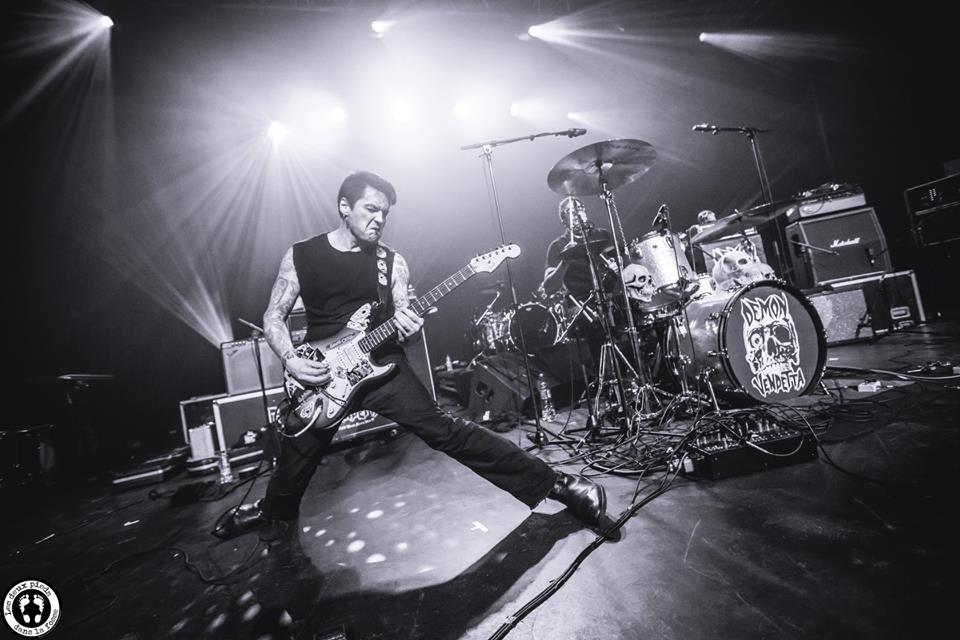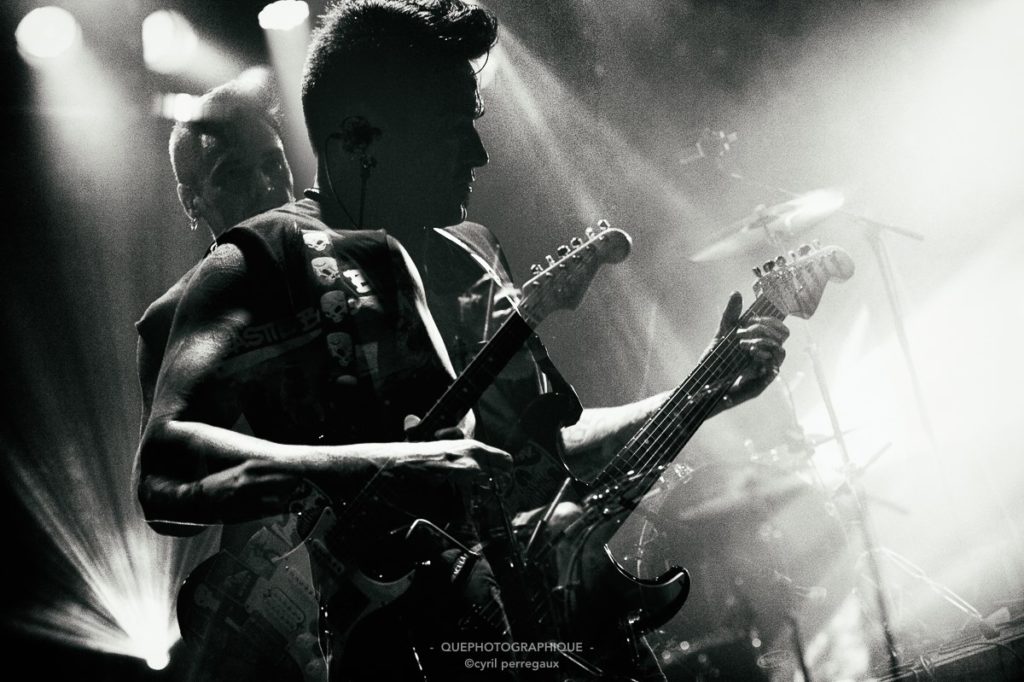 ---
---
DISCOGRAPHIE :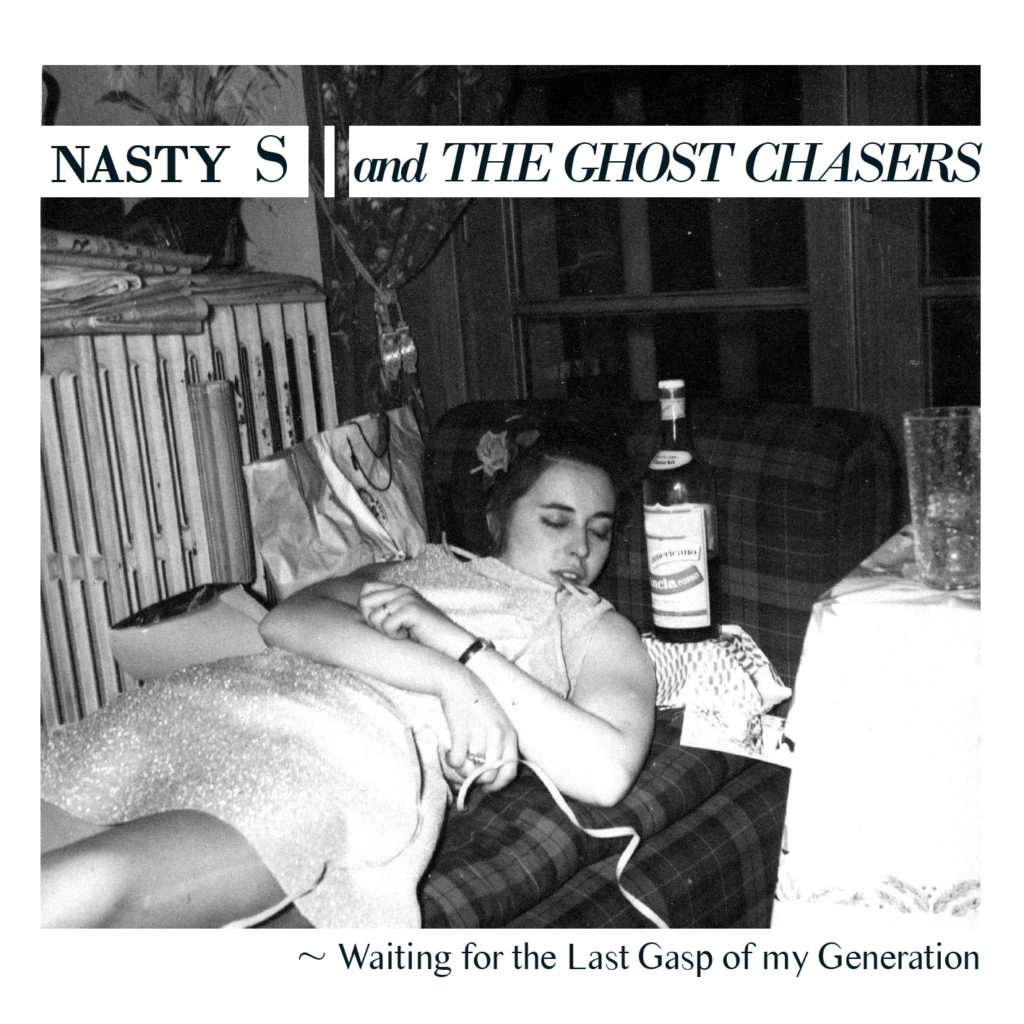 CD / LP / EP / K7 / Digital

NASTY S & THE GHOST CHASERS – guitare et basse –
– Album CD/Digital « Waiting for the last gasp of my generation » (Twenty Something, 2022)

SECOND RATE -guitare-
– Split EP 7'' SECOND RATE / BRAINWASH (Vampire Records, 1999)
– MCD SECOND RATE "NiceLineLife" (Prehisto Rec-Vampire Rds, 2000)
– Album CD SECOND RATE "Grinding to dust two years somewhat insane" (Prehisto Rec-Kerosène Rds, 2001)
– Split CD SECOND RATE / SCUTTLE (Firefly Rds-Prehisto Rec, 2002)
– Single Promo CD SECOND RATE (Decouvert Autorisé Prod', 2002)
– Split CD & LP SECOND RATE / FLYING DONUTS "This Machine Kills Emo Kids" (Sanjam Rds & Pumpkins Industrie, 2003)
– Album CD SECOND RATE "Last Days of Glory" (Prehisto Rec, 2004 posthume)
– Réédition discographie format LP : Vol I, II et III. (Kicking Rds, 2014)

HAWAII SAMURAI (2002-2005) -basse-
– Album CD HAWAII SAMURAI "Let the be Surf" (Productions Impossible-Nova Express, 2003)
– Split EP 7'' HAWAII SAMURAI / THE PIPELINES (Productions Impossible-Pendelton Rds, 2003)
– Album CD HAWAII SAMURAI "the Octopus Incident ?" (Productions Impossible, 2004)
– Split EP 7'' "This is Besançon, not Paris !" (avec HAWAII SAMURAI, the RONNIE ROCKETS, the WATERGUNS) (Vampire Rds-Hot Prod-Surf Area-Vinyl Dreams, 2005)
– Album CD HAWAII SAMURAI "the Shape of Surf to Come" (Productions Impossible-Nova Express, 2005)
– Album LP HAWAII SAMURAI "the Shape of Surf to Come" -Réédition- (Productions Impossible-Nova Express, 2009)
– Album LP HAWAII SAMURAI « the Octopus Incident? » -Réédition- (Productions Impossible, 2012)
– Album LP HAWAII SAMURAI « Let There Be Surf » -Réédition- (Productions Impossible, 2012)
LOST COWBOY HEROES (2003-2005) -guitare-
– Album CD LOST COWBOY HEROES "We only wrote these songs for us" (Vampire rds-Jose Rds-Buzz off Rds-Co existence rds, 2004)
– Split EP 7'' "This is Besançon, not Paris !" (avec HAWAII SAMURAI, the RONNIE ROCKETS, the WATERGUNS) (Vampire Rds-Hot Prod-Surf Area-Vinyl Dreams, 2005)
– Split CD LOST COWBOY HEROES / RAVI (Vampire rds-Dumb Inc-Omnivox, 2005)

HELLBATS (2006-2007) -basse-
– Album CD & LP HELLBATS "Unleashed & Alive" (Kicking Rds-Productions Impossible, 2007)

THE BLACK ZOMBIE PROCESSION -guitare et basse-
– Album CD & Picture Disc LP THE BLACK ZOMBIE PROCESSION "We have dirt under our nails from digging this hole we're in" (Kicking Rds, 2006)
– Split EP 7'' THE BLACK ZOMBIE PROCESSION / BILLY GAZ STATION (Kicking Rds, 2007)
– Album CD & LP THE BLACK ZOMBIE PROCESSION « Mess with the Best, Die like the Rest » (Kicking rds-Nevralgik Rds-Dog Day's Rds, 2008)
– Album CD & LP « Vol III : the Joys of Being Black at Heart » (Kicking Rds, AMT Rds, 2014)
– Mini Album CD & LP « Vol IV : Heca-Tomb » (Everyday Is Like Sunday Rds-Prod Impossible, 2017)
THE LAST BRIGADE -basse-
– Album CD THE LAST BRIGADE « Silver & Gold » (Kicking Rds-Vampire Rds, 2008)
– Album CD THE LAST BRIGADE « Burn Out » (Kicking Rds, 2014)
TEENAGE RENEGADE -guitare et basse-
– Album CD TEENAGE RENEGADE « Is there Life after High School? » (Kicking Rds-Chanmax Rds-Oni Red Chords-Vampire Rds, 2009)
– Split Ep (7″) TEENAGE RENEGADE / BILLY GAZ STATION (Kicking Rds-Chanmax Rds-Oni Red Chords, 2009)
– Album CD TEENAGE RENEGADE « Continental Divide » (Kicking Rds-Indéssence Rds-Some Produkt-Oni Red Chords, 2012)

SLEECH -guitare et basse-
– Mini Album 7 titres (CD) « One Shot » (Kicking Rds, Some Produkt, Smoky Dale Rds, Dog Day's Rds, 2010)
TEENAGE MIXTAPE -guitare acoustique-
– EP 4 titres (7″) « Everything's gonna be Ok… » (Kicking Records-Everyday is like Sunday Rds, 2011)
SIMON CHAINSAW -guitare ou basse-
– EP (7″) 4 titres « Foor on the Floor » (Kicking Rds, Everyday is like Sunday Rds, I Hate People Rds, Dark Roasted Rds, 2011) (guitare)
– Album CD et LP « Don't Kill Rock'n'Roll » (Kicking Rds, Some Produkt, I Hate People, 2014) (basse)

DUMBELL -basse-
– Album (LP et CD) « Electrifying Tales » (Rooky Rds/Deadlights Entertainment, 2012)

MUSCLE CAR -guitare-
– EP 2 titres (7′) « Daibutsu Rock n Roll (Sonic Shakes Rds, 2013)

DEMON VENDETTA -guitare-
– Album (LP) »Guardians of the Bitter Sea » (Productions Impossible-Dirty Witch Rds, 2013)
– Split 4 groupes (7″) « The Rockin' Races Vol III » avec Power Solo, Acknee and Saltfish et Sapin (Banana Juice Prod, 2014)
– Album (LP et CD Digipack) « Vigilante Surf » (Productions Impossible-AMT Rds, 2015)
– Split K7 w/ Arno de Cea « Sergent Surf »(2017)
– Split LP w/ Arno de Cea « Sergent Surf » (Production Impossible Rds-Metro Beach Rds, 2018)
– Album (LP) « Danse du Vice, de l'Horreur et de l'Extase » (Productions Impossible Rds, Metro Beach Rds, 2019)

PRISONLIFE -guitare et basse-
– Mini Album 7 titres (CD et K7) « We'll Bring the Whole Edifice Down on Their Unworthy Heads » (Avenging Force Rds, 2018)
– Album 10 titres (CD et Digital) « No Help – No Hope – No Exit » (Avenging Force Rds, 2023)

BORNENEMY -guitare et basse-
(Split PRISONLIFE / rappeurs VENOM et MC ZOMBI)
– EP 5 titres LP 10′, CD, K7 (Marvel Rds, Avenging Force Rds, 2020)

CAB DRIVER STORIES -guitare-
– Album (CD et LP) « Free Myself from You » (Some Produkt Rds, My HomeRun Rds, Shot Down Rds, 2016)

PERMANENT RUST -guitare et basse-
– EP 5 titres Maximum Downhill, CD, (Green & Grey Rds, 2021)
MORTEAU MORILLE -basse et guitare-
– MCD 4 titres (2012)